We are your helpful chicks. We're here to help you navigate through the choppy waters of creating a website and develop the online portion of your business.
Website Designers, Technology Strategists and All Around Tech Geeks

Struggling to set up your first WordPress site?

Struggling to get traffic to your site?

Want to offer webinars?

Need Autoresponder setup

Not even sure what you need?!

Social Media scheduling? we have you covered!

check out the services we provide!
Hire Us
View Our Work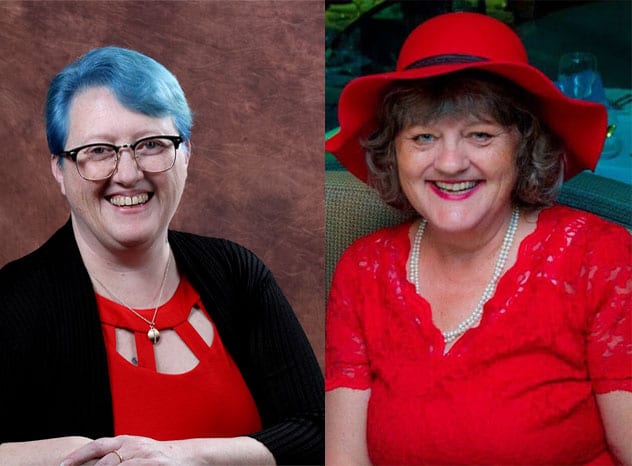 Kathy and I met through a training program and soon became fast friends. We share a love of learning and helping.
When I started my training, I knew nothing about web design or Word Press but I had a passion to learn and start my own blog.
Now, not only do I run a few websites of my own, I also support and maintain websites for local businesses.
I love discovering new ways to accomplish my goals on my websites and sharing that knowledge with others. My approach to teaching is simplistic and easy for anyone to follow, even if you have never seen a dashboard (except maybe in your car!).
Some interesting facts about me:

I was born in Marengo, IA in 1972.

I have moved 22 times in 42 years.

I have been to 26 of our 50 states.

I am a stellar researcher. If it's online, I will find it.

I am very practical and pragmatic. I can handle anything life throws at me.

I worked in Corrections for ten years, all maximum security male prisons.

I love caramel, especially in ice cream or chocolate.

I'm an expert packer (see 2nd item above).

I love to organize. Give me lots of shelves, drawers and cubbies.

I love working on websites!
Angela Hall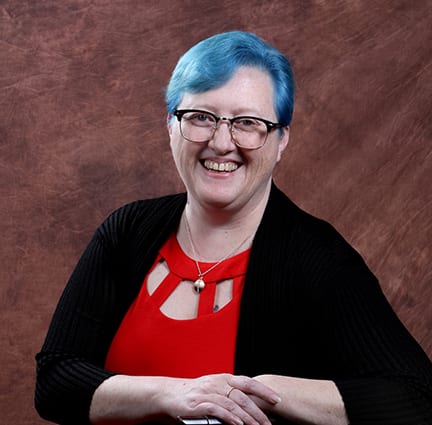 Define
During your call we'll listen to what you need for your online business. We'll then make recommendations based on your budget and ideas.

Design
We'll design a plan and a timescale to suit your needs.

Refine
This is where we get into the finer details of implementation with the systems you need.

Build
Now we build! We'll have regular calls to keep you up to date and make any tweaks along the way.
I met Angela through an on-line marketing program. We soon discovered we have a lot in common, not least of which is our enthusiasm for helping people achieve their goals.
My love of computing comes from my Dad, and my first computer was an Amstrad (no colour screen). I moved onto an Acorn with the RISK OS and from there to Windows based pcs.
This was the time discovered I had a knack for navigating around new software and diagnosing problems, so decided to develop these skills by going to college.
I aced the course in Computing/technical support and I've been working with hardware and software problems ever since!
I started my online business out of necessity after my husband died and wish I'd done it years ago. There's nothing like choosing your own hours and being able to travel and still work, my laptop comes everywhere with me!
A few random facts about me.

I was born in Chepstow, England in 1956.

I have eclectic tastes in music.

I have 2 sisters, I'm the middle one.

I married in 1978 and am now widowed.

I have 4 grown up kids.

My home is in Angus Scotland which I share with my 3 dogs.

I have a passion for sewing machines and own a few.

Hobbies as well as sewing are knitting (and all things crafty), reading, swimming, gardening, baking/cooking and walking my dogs.

I hate ironing!

My coffee has to be strong and black, and of good quality, Old Brown Java is my favourite.
Kathy Russell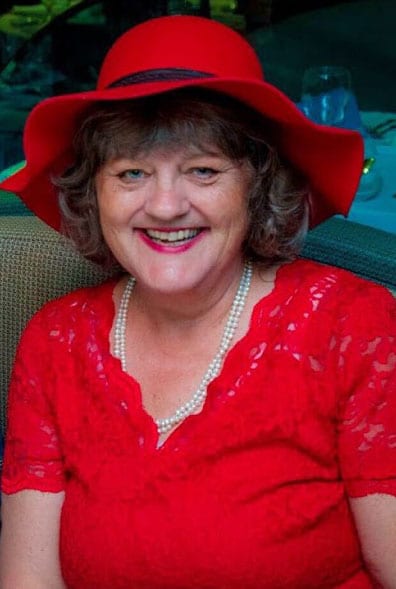 More Members Of That Helpful Chick Team
I have over 20 years experience balancing multi-million budgets using Microsoft Excel.
For the past three years, my focus has been on creating WordPress websites and learning about social media marketing.
I recently gained my Hootsuite Certification in Social Media Marketing. (Well done Kristy!)
My creative side is expressed by crafting logos and social media posts in Adobe Photoshop Elements.
I've also had experience in purchasing, logistics and human resources.
When I'm not working I enjoy spending time with my two dogs, Daisy and Roscoe and trying out new recipes.
Kristy LeBlanc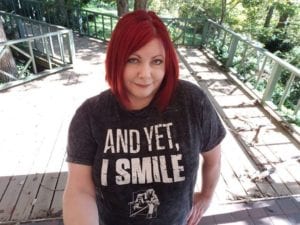 I recently received my bachelor's in Business Communications from PLNU. I've decided to be creative in my career path and am using my training to be a VA and a ski instructor this winter at Whitefish, MT.
After skiing the slopes in the day I will cozy up in a blanket and adorn my VA hat at night. Some fun facts about me:

I love the outdoors

Running,

Socializing,

Watching reruns of Sex and the City

Baking

Being with those I love
Carly Elssmann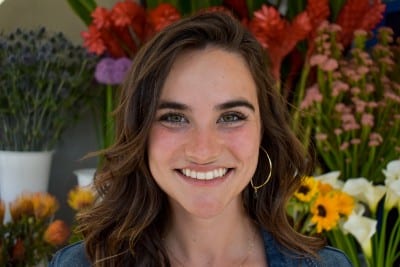 I've worked as a virtual assistant since 2016 and joined the That Helpful Chick team in July 2019. I received my B.A in Psychology, Creative Writing, and Music Performance from Goucher College. I've a professional background in journalism, nonprofit program management, and leadership.
I'm a skilled organizer, a master project manager, and an administrative whiz!
Fawn Grove  PA is my home where I live, with my husband, Nick, and our two dogs, Bailee and Tank.
We are expecting our first child – a daughter – in May 2020.
Abrielle Ackerman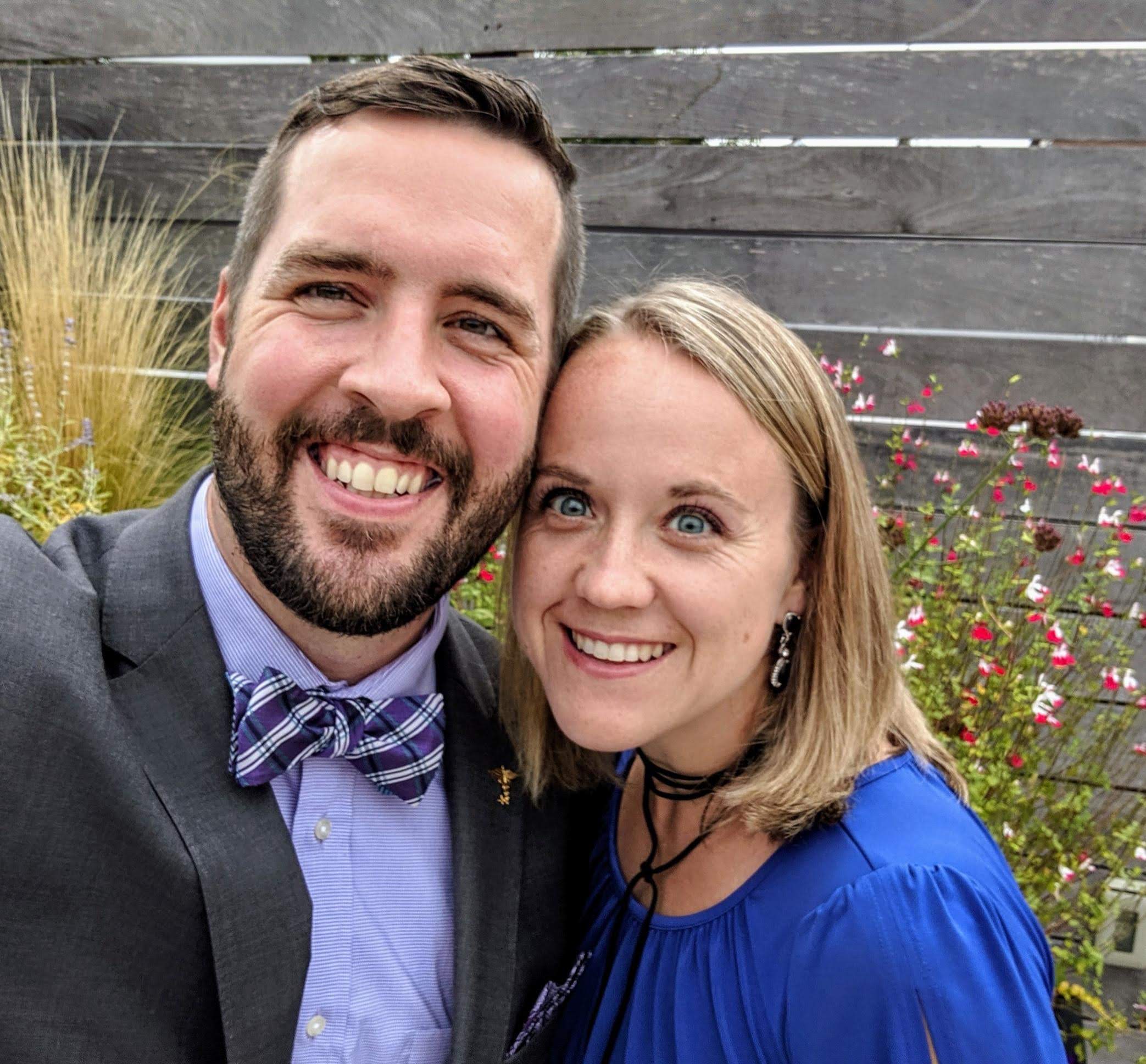 I love a project, from conception to completion, I find the whole process really exciting! 
Massively into empowerment and self-education, I love to encourage people to take their learning into their own hands and show them they have the power to take charge and change their lives by positive thinking and an abundant mindset. 
I love being a VA, I have a wonderful mentor. For me, it is all about being relationship-driven. 
I take pride in my work and yours.
Carrie Parkin