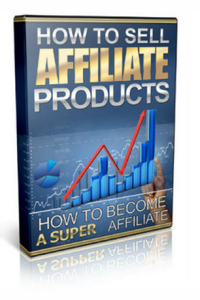 "How To Sell Affiliate Products" is another FREE offer from Sarah Staar, a 5 part video course revealing how to get instant traffic to any affiliate offer and be making sales within a   short space of time.
Video 1 covers Niche Research and takes you through the what Sarah considers to be most effective way to do this. Once you narrowed down your niche you move onto…
Video 2, Finding Products to promote is what it says on the tin, where do you find products to promote? Sarah explains this in a simple way that anyone can understand, she doesn't use "geek" speak!
Video 3, covers Free Traffic,  from forums to Facebook Sarah covers the most effective way to get free traffic. She also explains how and why she doesn't rely on Goole for her own traffic.
Video 4, is an introduction to using Facebook Ads and how to spend your budget wisely.
Video 5, explains how to use Facebook PPC  (pay per click), how to set your budget and again, how to use your budget wisely.
You've got nothing to lose so go get your FREE video course now!