Today I want to talk about the difference between web hosting and domain registration- two completely different things but important that you know the difference.
Too often I discover that my clients lack some basic understanding when it comes to their online tools. It is my goal to open your eyes to some of these basics so you can make informed decisions about your purchases that you won't regret down the road.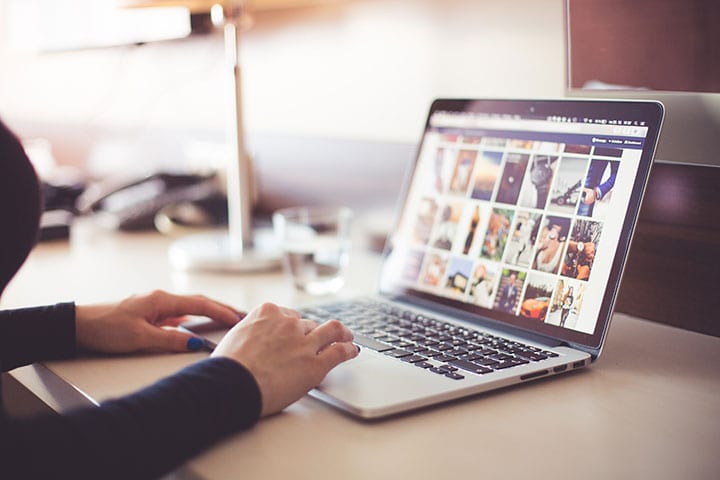 Most likely, you probably have never even heard the term domain registrar so let's start with some definitions.
Domain Registrar:
Simply put, a domain name registrar is a service that allows you to officially register your desired website domain name so that it is unique to you, and no one else can own it. Originally, there was just one company that could register your domain name for you, but now there are literally hundreds.
Legitimate domain name registrars are accredited by the Internet Corporation for Assigned Names and Numbers (ICANN). ICANN is a private (non-government), non-profit corporation that has been given the responsibility of allocating IP addresses and managing the Domain Name System. The Domain Name System is what allows you to reach a website by typing in its name, rather than its numerical IP address. 
Website Hosting: 
Web hosting is a service that allows organizations and individuals to post a website or web page onto the Internet.
A web host, or web hosting service provider, is a business that provides the technologies and services needed for the website or webpage to be viewed on the Internet.
Websites are hosted, or stored, on special computers called servers. When Internet users want to view your website, all they need to do is type your website address or domain into their browser.
Their computer will then connect to your server and your web pages will be delivered to them through the browser.
Many website hosting companies will also register your domain but you don't have to.
I recommend choosing one domain registrar and stick to that one for any and all domain purchases. Our preferred registrar is Namecheap and our preferred website host is Bluehost. 
You do NOT have to host your website where you purchase your domain.
In fact, we do not recommend that AT ALL. You could change website hosting many times – we've changed at least six times in the last 5 years – but your registrar can always stay the same.
What I have seen with our current and past clients, is they choose website hosting with GoDaddy simply because that happens to be where they bought their domain.
The problem is that GoDaddy are not WordPress friendly and they charge you for a lot of things that many website hosting companies include. For example,  your SSL certificate (the secure padlock) and your domain email (info@yourdomain.com).
Do you have any questions about registrars or hosting? We'd love to hear them. Leave a comment or schedule a free call with me at http://bookacall.pro.