Best Software for Business in 2021
Great solutions for small businesses trying to grow
The list of your to-do tasks is unlimited when it comes to managing your business. From maintaining your brand image to managing the customer relationship and marketing, there is a handful of work. According to a recent survey, an average entrepreneur spends 68% of their time addressing daily tasks and only 32% of their time on making long-term goals, strategic planning, and other business growth missions that can help their business to run more efficiently and smoothly.
Fortunately, business software has come a long way and there are outstanding tools on the market to help your company operate coherently. We have chosen the best business software on common business needs, ease-to-use, and affordability. Below is our top picks.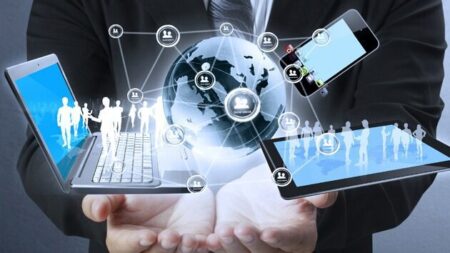 Best Software for Business in 2021
MeshApex

RecurPost

Asana

PayPal

Aweber
Customer Relationship Management Systems (CRMs)
MeshApex
MeshApex is a CRM, sales, and marketing platform that includes a complete customer management system built into your website. This advanced software helps you in building long-lasting relationships with your clients and reduces your workflow.
The CRM includes a designed lead capture form that allows you to interact with your potential clients and provide them with every type of information they may need. MeshApex also provides you with the facility of having unlimited users, contacts, campaigns, custom fields, pipelines, calendars, websites, courses, etc.
Furthermore, it has an automation tool, which helps you in saving time by allowing you to create and schedule emails in advance and send them automatically. Invoicing is not a task now, but you can keep a track of your every transaction in a single place, with MeshApex. The comprehensiveness and easy-to-use amalgamation of this platform make it one of the best on the market.
For Maintaining Online Brand Image
RecurPost
If you want to improve your business's social media game by displaying your online brand image, then using RecurPost will be your best decision. It is a helpful tool in not only scheduling your social media posts but also editing these posts.
Organizing and categorizing your content is a cinch, thanks to the Content Library in RecurPost. Now you can put your content under specific categories, and also access it to add or delete your content at any time.
RecurPost changes your best content on social media into influential marketing tools, guiding you to keep your customers engaged. Since the content is in your control, you can re-share your popular posts at the right time.
Furthermore, it also assists you to recycle your best content and make updates on your accounts, as well as, allows you to share the content continuously at a perfect frequency.
It also provides you with a dashboard where you can monitor the activity and engagement of all of your social media handles in one place. It helps in saving you time by automatically duplicating the posts on all of your business accounts. The analytical trends change over time and that will assist you in designing the best content marketing strategy for growing your brand.
For Project Management
Asana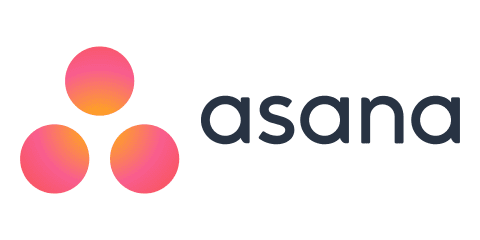 Asana was one of the first few cloud-based websites and mobile applications, ideal for small and medium-sized businesses. It is designed to track workflow, improve productivity, control tasks, and build up team cooperation. It provides users with the facility to share files and interact with teammates, as well as, setting deadlines, organizing, planning, and performing tasks seamlessly.
In addition to that, this tool accelerates the workflow, by lowering the need for emails and long zoom meetings, allowing the businesses to work through more projects in less time. There are multiple formats through which users can view the tasks including calendars, lists, and Kanban boards. This tool categorizes the projects based on the phase they are on and out of all the project management platforms, Asana is on top concerning the number of integrations it provides.
For Online Payment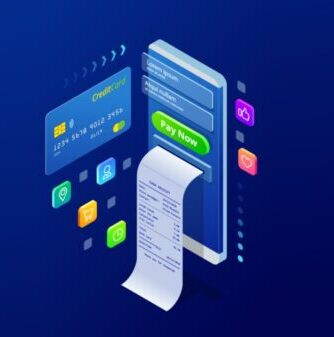 PayPal
PayPal is the biggest, comprehensive online payment provider around the world, having nearly 21 million customers. It is one of the most recognizable names in the e-Commerce realm. It has provided its availability in 200+ states in the world.
It provides high-quality transaction protection that safeguards both the buyer and the seller. It can hold the money in an account for up to 180 days if there is enough proof of a fraud or scam in the transaction.
One of the most unique features of this powerful software is that it allows companies of any size to accept all major credit cards or PayPal payments directly to their bank accounts in a secure way. Furthermore, the ability to pay from one PayPal account to another is a quality that most digital payment providers don't offer.
For Email Marketing
Aweber
Aweber, created in 1998, has been the most powerful email marketing software. It is promoting the growth of nearly one million customers around the world, including prominent sites like Social Media Examiner and ProBlogger, etc. What makes it popular is the fact that it is highly affordable and easy to use.
It provides its customers with multiple benefits including ability to design custom professional email newsletters, HTML email templates, assistance to integrate to popular WordPress mailing plugins such as OptinSkin, 24/7 customer support, free training and guides, live webinars, and much more.
Aweber is also the only email marketing tool  with a direct integration with PayPal. What that means for you is automation!