Do you watch videos and listen to podcasts by top Internet marketers and wonder what they're really like? Are they as sincere as they make out and will they let you into their secrets?
And the BIG QUESTION…..Can I make money if I do what they say!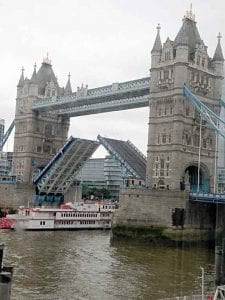 I had the chance to find out recently when I was asked to participate in Sarah Staar's recent London workshop.
It was held at Tower Hill in London beside the famous Tower Bridge, a fabulous location! The event rooms in the hotel actually overlooked the bridge and we saw the bridge in action doing what it's been doing for the last 130 years.
However, this isn't a history lesson!
The event was held over 3 days and I was part of Sarah's team, helping in the background. I'd never met Sarah before so was quite nervous meeting this famous Internet marketer!